Soilless visual identity drafts, logo sketches, color exploration, illustrations, packaging and more.
In the beginning my Co-Founder and I were not sure where exactly to start when we thought about our brand. We began our start-up during our senior year of college out of a love for nature, living systems and human-centered design. Our dream is to create a way for people to grow their own fresh produce indoors, especially those who live in tight, urban spaces or areas with harsh climates.

We both agreed that our story and mission make our product unique, and our brand would have to tell that story.
​
We spent a few days reminiscing on the beginning of our journey and wrote down a few key words that we thought would best represent our product and business. The three words were: playful, lively, and modern.
One of the hardest parts of our brand journey was agreeing on a name for our business/product. We spent a long time using online AI name generators, asking friends, and making up silly name combinations. It was fun but also a pretty difficult process. We liked the name "Soilless" as it was simple, literal and catchy.
We had a lot of fun exploring different iterations of our logo. We started off with rough, hand sketches.

We tried to incorporate bits of our product within our name.
We tried a lot of different digital iterations of our logo as well. We preferred a more clean, simple, modern look as we thought that it would age well and attract our target market group.
We thought that it would be a good time to start visualizing and illustrating for our brand! This was super fun as we both got to revisit our passion for doodling and drawing. This was the most invigorating and inspiring part of our branding journey because we were able to stretch our imagination and think outside of the box.
First Color Exploration Phase
We sat down and talked about the first colors that came to our minds when we thought of our product and story. We used AI color selectors for some help and chose a couple that stood out to us. You can see that we loved the color green. We wanted approachable colors along with 2 accent colors that could be used to highlight text.
First color exploration on patterns
We spent some time illustrating a few patterns to test the colors together. We liked the organic nature of the illustrations but were not 100% set on the colors so we expected some changes to come in the future.
soilless brand guidelines_Page_1
soilless brand guidelines_Page_2
soilless brand guidelines_Page_7
soilless brand guidelines_Page_1
Brand Guidelines Booklet​
We were preparing to present to potential investors at the CleanTech Open Accelerator's final event and one of our mentors asked to see some of our design progress.
​
We thought it would be an awesome opportunity to create a basic brand guideline for our product. It was so much fun to put together and is currently in the process of being revised/updated!
We wanted to establish our visual identity early on because we were the only design-focused start-up in the accelerator and had a lot of ideas for how our final product would be advertised. We established some rules for our logo, a favorite typeface, color scheme and web hierarchy.
Brand Guidelines Booklet​
We saw this as a perfect opportunity to present our design background as well as the amount of work we put into the research and building the product itself! This was a great learning experience for us since we didn't have much business or marketing background at the time.
Second Color Exploration Phase
After a short break from Soilless work, we were able to come back with a fresh set of eyes. We spent months on social media researching other successful brands and gaining some insight on what the current market was like. We also spent months improving our product and began to understand our brand a little more. We revised our target market and overall brand. When we looked over our brand guidelines, specifically the color scheme, we realized how dull and soft our colors were. We thought it'd be a good time to revisit our color scheme and shoot for our original three keywords: playful, lively and modern.
We spent weeks researching colors and color matching with text and backgrounds. We decided that we would carry on with 5 new, brighter, more lively colors.
Color tests on illustration
We had a lot of fun seeing how the new colors behaved together. Some were much more powerful than others, especially the tests with dark backgrounds. It was interesting to see how the colors would create both negative and positive space, all giving off a different feeling and effect. We were much happier with the brighter, more vivid colors but hope to still improve on and refine our brand color scheme.
Color tests on illustration
We have been working closely with an education group on shipping our product to different areas of the country as well as globally! This was a huge step for us, and a huge learning curve in many aspects. We are still refining our product and brand identity but we thought that this would be a perfect chance to practice our visual identity on our initial packaging prototypes.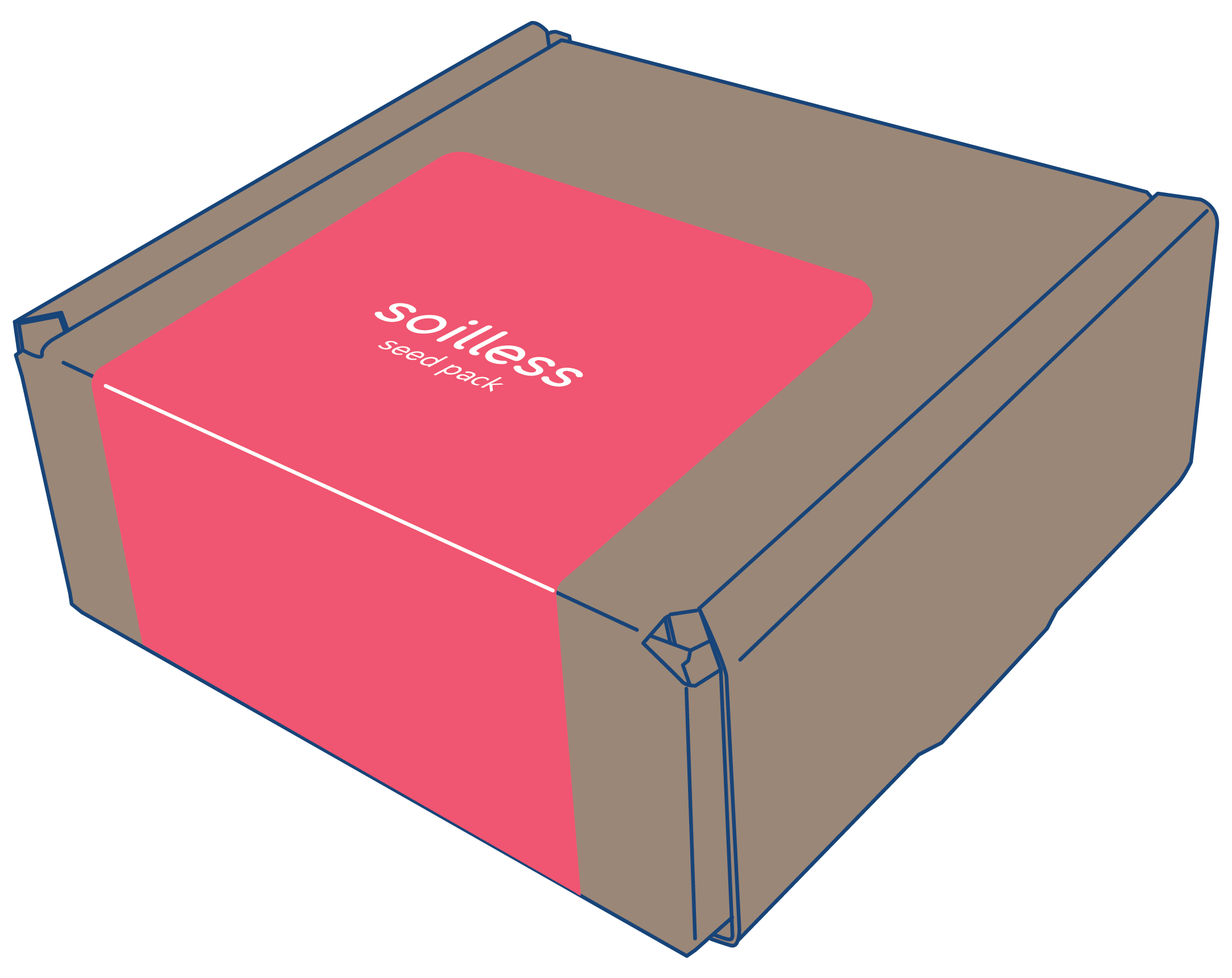 Assessing which combinations look best
We wanted to see which packaging combinations were visually most effective. We combined solid colors with patterns and decided that the more complicated or busy the pattern, the more dull/conservative the solid color would be. We printed out these patterns to interact with them in real life.
Different box shape and layout
We also explored our designs on a different box shape with a different layout. This box would be used to ship a different component of our product kit. We thought it would be efficient to place instructions on the box instead of printing out a separate instruction sheet.
​
We liked a pattern on the inside to compliment the brown cardboard exterior.
The instructions were such a fun and challenging process in our branding journey! We had to strategically place text and images while the instructions were constantly evolving with our product. We also had to test the instructions to make sure that they were easy to understand. We anticipate a lot of revising in the future.
Accordion-style instructions
Unlike the first run-through of our instructions, the next set of instruction prototypes had to be able to fit into our packaging. We brainstormed a few fun ways to make the instructions and we came up with an accordion-style booklet. However, ​we quickly realized that an accordion booklet uses multiple sheets of paper and involves gluing or taping. It would require more time and money to produce and was probably not the most ideal option for our planet.
We wanted to explore more with color with our instructions. We played with some fun shapes and colorful icons but realized that filling pages with color ink is expensive and can be ruined with water. Our product involves lots of water so we decided to pass on full-color pages. Full color can also be very overwhelming and distracting--we believe that the simpler, the better!
One page foldable instructions
After a few instruction prototypes, we were able to settle on a one page foldable instruction layout. We wanted to utilize as much of the paper as possible and found this prototype to be the most efficient--no staples, cutting, gluing or complicated folding! It also fits perfectly in the box!
Here is a gif of how the one page foldable instructions work!
Our website is still under construction! We needed to make a landing page for our business for a grant program. We saw this as a great opportunity to combine our branding journey with our love for responsive design and user experience! We learned so much and had a lot of fun playing around on Wix. We took a lot of photographs and wanted to show off our product as much as possible. We tried to include very little text and played around with color/banners.
The favicon was a small detail added to our website. Although small, we thought that it would be fun to include a pop of color in the tab bar. We will be refining our current favicon design in the near future!
Favicon Design Inspiration
Although our favicon is incredibly simple, it was inspired by an essential component of our product. The hemisphere is a recurring form throughout our product, from the plastic inserts that hold the plants up, to the curved slits on the actual wall. We thought it would be a simple yet ambiguous symbol for our brand. It appears in our illustrations as well.
Thank you for checking out our progress, we'll continue to update our revised branding content as we develop our image further.